Sign Up Today
FOR FREE DATA AND UNLIMITED TALK & TEXT
ACP is a government benefit program offering discounted broadband internet to qualifying individuals and households.
FREE PHONE/TABLET for eligible customers*
Devices are only available ONCE through the ACP program. Fill the form below to see if you qualify. Devices are subject to a contribution of $10.01 co-payment.
What is the Affordable Connectivity Program (ACP)?
The Affordable Connectivity Program (ACP) is a Federal Communication Commission benefit program providing free high-speed internet services to eligible low-income households. As an ACP participating provider, z1Wireless can offer qualified customers monthly discounts of up to $30, or up to $75/mo for those on Tribal lands. Review ACP qualifying criteria.
What are
ACP benefits?
ACP is a temporary benefit program designed to help those experiencing financial hardship as a result of the COVID-19 pandemic. z1Wireless customers may be eligible for the following benefits through ACP:
Up to 10GB of Free 5G Internet per Month
Free Unlimited Talk & Text
Free Data SIM Card
How do I qualify
for ACP?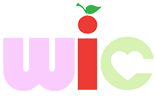 We believe the Affordable Connectivity Program is an invaluable resource that keeps people connected and boosts opportunities for success in our digital world. Your household is eligible for ACP if you meet at least one of the following criteria:
Your income falls below 200% of the Federal Poverty Guidelines.


You participate in an assistance program such as Lifeline, Federal Public Housing Assistance, WIC, SNAP, Medicaid, or SSI.


You are approved for benefits under the reduced-price or free school lunch program, such as the USDA Community Eligibility Provision.


You were awarded a Federal Pell Grant in the current year.


You take part in Tribal assistance programs, such as Tribal Temporary Assistance for Needy Families, BIA General Assistance, or the Food Distribution Program on Indian Reservations.
How do I check my
eligibility?
More information about Affordable Connectivity Program qualifications can be found HERE Verify your eligibility for free government internet services by filling out the form above or by calling us at +1 833-415-2161 or emailing info@z1Wireless.com .